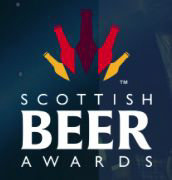 The Scottish Beer Awards: 
The Scottish Brewing Archive Association attended the Scottish Beer Awards at the end of September with the purpose of making the SBAA better known to many of the Scottish brewers that were attending and also to highlight what we have to offer, as follows.
Community:
Bringing people with a passion for Scottish Brewing together online and at events throughout the year.
Storytelling:
Sharing the story of Scotland's brewing heritage through talks, tours and research.
Tomorrows History:
Engaging with today's brewers to record stories for future generations.
The SBAA were also represented at the Beer Matters Conference earlier that day, promoting the SBAA at our Trade Stand.
At the The Scottish Beer Awards the SBAA did invite representatives from Visit Scotland, Scottish Food & Drink and Heriot Watt University and of course Sir Geoff Palmer as our guests. 
The SBAA wish to congratulate many of our corporate members who were very successful at the Scottish Beer Awards winning the following awards,
Stewarts Brewing – Scottish Brewery of the Year.
Growth Business of the Year. 
Belhaven Brewery – Beer of the Year – Twisted Grapefruit IPA
Exporter of the Year                                                               Best Fruit Forward – Twisted Grapefruit IPA
Edinburgh Beer Factory – Breakthrough Brewery
          Beer Destination of the Year
Tennents – Best Lager – Gluten Free Lager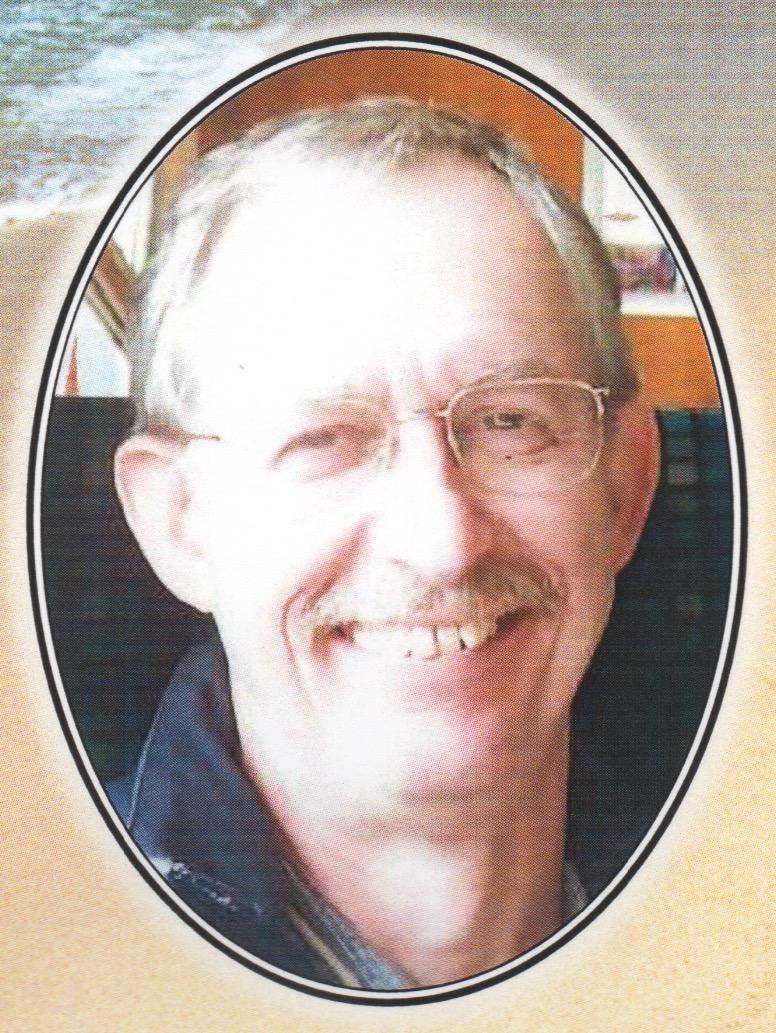 Obituary to Andrew Woods:
It is with sadness to inform you of the passing of Andrew Woods in early September this year. Andrew was a former committee member of the Scottish Brewing Archive and also Vice Chairman and Treasurer.
Apart from his working career Andrew was a member of the Territorial Army and a keen golfer and greatly enjoyed the outdoor life. Andrew was a student at Heriot Watt University studying brewing before graduating.
Andrew started his brewing career at Caledonian Brewery before moving to Sunderland when working for Vaux. Andrew then joined Scottish & Newcastle as the Brewing Production Manager at Fountain Brewery to begin with before moving to the position of Packaging Manager responsible for the High Speed Can Lines capable of producing 1250 cans per minute.
Andrew moved to the position as Regional Development Brewer for Fountain and Tyne Breweries and also worked at Royal Brewery in Manchester. 
Our thoughts are with Andrew's wife Janet and family.
Edinburgh Craft Beer Revolution
Dates: 15th-17th November 2018
Venue: Assembly Roxy on Roxburgh Place, Edinburgh 
For further information and to book a place, please visit the web site.
http://craftbeerexperience.co.uk
To give you a better idea Graeme Cruickshank has described last year's event, as follows. 
For those pining for a beer festival around half time between one SRAF event and the next, here was a mini-version.  Spread over three days (in late November), with the entrance fee including a commemorative glass and a programme containing helpful tasting notes, the similarities were clear.  Likewise, the setting was also in a building of some historic interest ~ in this case, a handsome late 18th-century chapel of considerable size, designed in the Venetian style by James Playfair.  It was handily located in Roxburgh Place in the Newington area of central Edinburgh, renamed Assembly Roxy.
Only in its second year, the Craft Beer Revolution event was organised by a couple of enthusiasts called Dan and Richard (no surnames in the programme).  With just eighteen breweries participating, it was only a fraction of the size of the SRAF, but the more intimate atmosphere added to the enjoyability of the event.  There was a discernible preference for beers at the heavy end of the scale, which didn't half tickle the taste buds.
Fallen Brewing (Kippen, Stirlingshire) had their 'Chew-Chew' (6%), described as "a sweet, briny, chewy, trouble maker", brewed with dark Belgian candy syrup and Hebridean sea-salt (also available in cans).  They varied it by adding raspberries in quantity to create a totally gorgeous imperial stout at 10%, called 'Big Raspberry Dog Chew', which earned 5 out of 5 on my tasting chart.  Raspberries also featured strongly, with oatmeal and honey added, in a Fierce Beer (Dyce, by Aberdeen) called 'Cranachan Killer' (5.5%), claimed to be sufficient "to feed a clan of Highlanders". Also of note was their 'Nippy Sweetie' (8.5%) containing ginger, treacle, and cinnamon;  "a modern interpretation of a traditional Scottish wee heavy", so it was said.
Fyne Ales (Achadunan, Argyll) provided another imperial stout called 'Mills & Hills' (9.5%), which was available in bottles.  The range from Alechemy (Livingston), though pretty good, failed to include their splendid 'Bring out the Imp!!' (10.5%), despite their staff wearing tee-shirts promoting it.  Six Degrees North (of Brussels, in Stonehaven) had a range of nine beers available, including 'Spin Doctor' stout (6%).  A 5 out of 5 was awarded to Pilot (Leith) for their 'Seasons North Sea Water' (7.5%), a milk stout which contained liquorice and "the actual North Sea"!  Always reliable, Stewart Brewing (Loanhead) had arguably the 'best in show' ~ an amazing barrel-aged imperial stout appropriately called 'Elysium' (11.5%), sold only in bottles and not even in the programme!  The only thing wrong was the price:  £10 for a 330 ml bottle, which works out at over £17 a pint!
The organisers had spread their net quite widely, and a couple of Celtic countries supplemented the Scottish effort.  From Ireland, Kinnegar (Donegal) had a porter called 'Yannaroddy', only 4.8% but described as "scrumptious … dark roasted malt laced with an exotic streak of coconut".  From Wales, Cwrw Ial (Mold) took my non-Scottish award of a 5 for doubling up their 'Tan Halen' (normally 5.8%) to produce a quite superb imperial stout with additional salt, treacle, and oatmeal, at 10.5%.  Pick of the Continentals was the Norwegian Reins Kloster from Rein Abbey near Trondheim, with an adventurous use of chocolate, liquorice, ginger, and chillies in their impressive range.  There was also a French section in the basement and a German section upstairs, neither of which I had time for even a glance.
This was a hugely worthwhile enterprise, though certain points of criticism could be made.  Unlike the SRAF, entry was for a single session only, and with most of them rather pricey, a return visit (highly desirable) hit the pocket hard.  Having spent over £35 in a little under four hours, I regretfully declined.  Surprisingly, the programme notes provided no clue as the location of the breweries ~ some were well known, others could be guessed, but a few remained a mystery.  Nonetheless, the event must be rated as an outstanding success, hopefully to be repeated.
           Graeme Cruickshank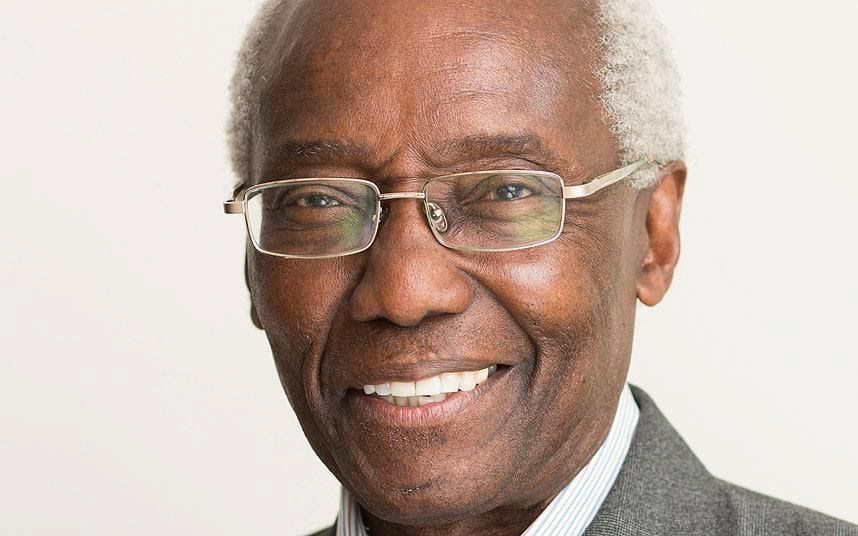 A short history of Scottish Brewing – 
Professor Sir Geoff Palmer OBE.
Date: 24th October
Time: 4pm-6pm 
Venue: Charles Wilson Building, University of Glasgow
"A Scottish Brewing Archive Association event in association with the University of Glasgow Library.
Sir Geoff Palmer is Professor Emeritus in the School of Life Sciences at Heriot-Watt University. He is the inventor of the barley abrasion process for which he won the American Society of Brewing Chemists Award of Distinction – the brewing industry equivalent of a Nobel Prize. In what promises to be an entertaining evening, Sir Geoff will reflect on his career, which started with a PhD in grain science and technology at Heriot-Watt in 1965. It was under his direction that Heriot-Watt established their unique International Centre for Brewing & Distilling, which continues to attract students from around the world.
Sir Geoff was knighted in 2014 for his services to human rights, science and charity. He is less well known as one of the founders of the Scottish Brewing Archive, which is now a gem in the collections of the University of Glasgow Library. Without his intervention, the history of the Scottish brewing industry could have been lost forever.  During the event he will share some recent discoveries about the early history of the Brewing Research Foundation in Surrey where he began his world leading research on the science and technology of barley.
For one night only a selection of items from the Scottish Brewing Archive will be on display during a drinks reception hosted by the University of Glasgow Library".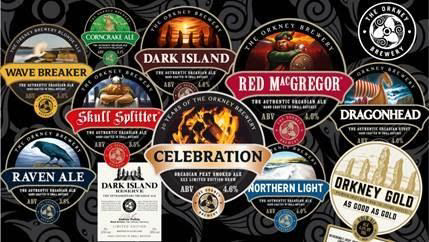 Orkney Brewery celebrates 30 years
The SBAA was represented at a 30th anniversary celebration in Edinburgh for the Orkney Brewery, which is now owned by Sinclair Breweries.
The SBAA were represented at the Guildford Arms pub on the 20 September by John Martin, Allan McLean and Robbie Pickering.
The event was organised by Craig Steven. Known as "Shakey" he used to work for the historic Caledonian Brewery in Edinburgh, before joining Orkney Brewery last year.
In addition to some of the standards from Orkney such as Red MacGregor and Dark Island, not to mention the much stronger but highly quaffable Skullsplitter, there were a couple of limited edition ales, Celebration Ale and dark Original (more than 10 per cent alcohol by volume, matured in oak whisky casks).
Allan McLean
Earlier in the year Orkney Red MacGregor won Gold at the Great British Beer Festival at Olympia. The category was the Bitter class, so essentially taking on the many English contemporises and demonstrating mastery in their area of expertise. Since this beer and its fellow Orkney Dark Island won their regional classes in April last year, the brewery has amassed no less than 20 awards. 
To demonstrates the strength of Orkney's performance further has been the wide variety of certification and judging panels which includes SIBA (Society of Independent Brewers), the World Beer Awards and London Beer Competition and CAMRA regional and culminating with the CAMRA national award at Olympia on.  
Norman Sinclair MD of Orkney and recent addition to the team Craig Steven the Commercial Manager, were both present on the Trade Day to greet customers and fellow brewers as well as hopefully gain some more industry recognition, they were not disappointed. 
"Of course, the only problem has been in getting some of these awards back home safely but that's a nice problem to have of course" Norman joked. He added "Seriously though another fantastic achievement for our brewing team and all the commercial team who work hard to support, promote and deliver great beer experiences for our customers and drinkers throughout the UK". "Further it goes to show sometimes focus and meticulous attention to process and the quality of ingredients can be recognised rather than just overnight just trying to brew the next new thing, Red MacGregor and Dark Island have both with us for the 30 years of our existence and there is a great affection from longstanding loyal drinkers and new converts" Craig then expressed, the pursuit of excellence in the core beers is not the only strategy of course. "These two beers have a strong reputation we feel and have been consistently recognised with many awards but we are not resting on our laurels, we have innovated this year with the deep golden citrusy Cliff Edge IPA and Wave Breaker Blonde Ale using New Zealand Hops These new beers are an excellent counterpoint to our known beers and we after receiving a great welcome from trade, we can see them returning in 2019, perhaps for longer. 
Naturally there is more to come in 2018, Celebration XXX an Orcadian Peat Smoked Ale will come out in September, brewed to commemorate the 30 years of Orkney Brewery.
However, the immediate attention now is on Red MacGregor of course. Craig said "Red MacGregor is what I call right bang in the sweet spot of beer drinking, having the toasty and caramel malt character more akin to brown ale or bitter but having the citrusy and fruit notes of American Pale Ale" It was at the time when it came out the first beer that expressively used US Cascade hops and so out was ahead of its time and was a truly innovative brew. There are various qualities in the flavour profile of this beer which offers wide appeal to both older and newer drinkers and at a flavoursome 4% abv is well suited for both pubs and at home"